2019 Year-End Fundraising Checklist for Nonprofits
The most important tasks to ensure the success of your year-end fundraising campaign.

---
For many years, I worked for Susan G. Komen of South Central Wisconsin, which is an affiliate of the world's largest breast cancer organization. As you are probably well aware, October is Breast Cancer Awareness Month, the holiest of all months for a breast cancer organization. I remember people often commenting, you must be so excited that it's October! The truth is, that while it was wonderful to have a platform to talk about breast health, survivor programs and the importance of knowing one's risk, by the end of October my eyes would involuntarily roll at the sight of anything pink…ribbons, cupcakes, toothpaste.
In fact, I often think of an evening I spent with around 20 other Komen employees from the around the Midwest during the first week of November. You would have thought we were war-ravaged veterans, just back from the front lines. There were harried stories of stress-filled, grand events, public relations issues, controversial fundraising efforts by third parities, and long, long, long hours. Don't get me wrong, these women were passionate about their cause and good at their jobs, but boy, educating the public and raising the funds to do so is a hard task.
Every non-profit has their special month: October is also Literacy Awareness Month (sorry about all the pink), November is Pancreatic Cancer Awareness Month, June is National Hunger Awareness Month, etc. In addition to each cause's awareness month, there is one month that they all share, December. Thanks to the way the tax laws work, December is the time when people get serious about their charitable donations. In fact, according to The Digital Giving Index 2014 survey, 31% of annual giving occurs in the month of December. Whoa, 31%!
So, how does a nonprofit staff gear up for another big month? Especially, if your organization just celebrated its designated month? By making a plan, well, now. Sitting down with staff now is the key to not feeling exhausted by December 31st. Grab some pumpkin spice items and gather around a table to identify the most important tasks that need to happen for a successful year-end fundraising push that won't overwhelm or discourage your team.
---
In order to help focus your efforts, consider the following Year-End Fundraising Checklist.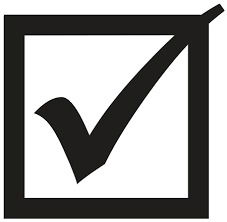 Decide what one tangible item you need, and then ask for that, and only that. Motivate your donor partners by encouraging them to join you in accomplishing a specific task. Blanket asks, such as "Help us feed our community.", or "Support our efforts to continue our mission.", have wonderful intentions, but lack a specific call to action. Make sure your ask has 1) one specific item of need, 2) a quantifiable reason for the need, and 3) a deadline for when the project will be implemented. For example, "Due to the recent 15% increase in food insecurity among elementary school children in our area, we plan to double the number of schools with an in-house food pantry program this school year by raising $25,000 before December 31st." This tells your donor exactly what is needed and why, and also creates a sense of urgency which is effective when action is required.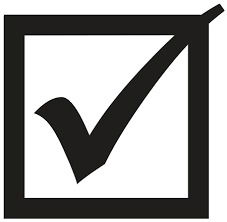 Package your ask. Use in-house talent or a creative partner to turn your ask into an inviting proposal. Be sure to be specific, to-the-point, visually pleasing, and not too wordy. Of course, being a nonprofit, you definitely want to make an emotional connection, but be mindful not to over do it. In December, you are, for lack of a better word, competing with every other nonprofit for donor dollars. Stick to your goal, why it's necessary, and how your donor partner can make it happen. This creative step of the process often takes longer than one would think, so begin the process as soon as possible.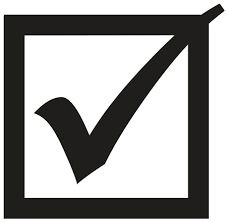 Choose distribution method(s). Choose what options you have for distributing your year-end fundraising campaign based on time and budget. Here are some considerations:
Email – Email is wonderfully effective for communicating with your donor partners. Be sure to keep the content short and inviting (with the option to click a link to learn more, if they wish), and a Donate button is a must. Make it as easy as possible to make a donation while their interest is piqued.
Direct mail – If you've got the budget, a direct mail piece is still a great way to connect with your community. It allows people to share and discuss the information in their household. Plus, by adding an envelope, it helps those who love to write checks to send gifts as easily as possible.
Social media and your website – Of course! Digital media is a great way to illustrate what your need is and the progress to your goal. Set up your social media platforms and your website to accept online donations that will go directly to this end-of-year campaign.
Public relations – Reach out to local television and print organizations. Unlike some fundraising campaigns, your organization can talk about the specific program you are expanding or creating. Make sure when you reach out to local media, that you send all of the information, facts and great photos or video. Anything you can do to make their job of telling your story easier, will definitely help you get the press you want.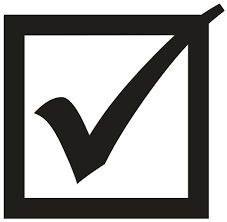 Make a plan to report on your progress and thank supporters. Too often, organizations get very excited about launching a campaign, only to let it die on the vine. Create a 60-day calendar (mid-November to mid-January) that coordinates your efforts to report on the fundraising progress and then thanks your donors. Social media is an excellent platform for publishing progress updates as you get closer to your fundraising target. Let partners know what they can do to accomplish the goal. Also, be sure thank donors in a very timely and specific manor. A good thank you can be the starting point to an ongoing relationship.
---
December is your organization's month! Again! And, the good news is that you have time to make it a successful and productive end to your year. By taking time now to make a thorough year-end fundraising plan, your staff can finish the year without feeling stressed and maxed out, which is a gift in and of itself. In addition, you can end the year having connected with your partners and securing funding for the work ahead. Sounds like the perfect way to start 2020! Until then, Happy Second Awareness Month!
♥♥♥
Looking for professional help with your marketing and communications planning? Learn More about how Inspired Media can make the most of your efforts and effectively connect with the target audiences for Your Industry. Contact Us today, we'd love to talk with you!